Daphne Halkias, PhD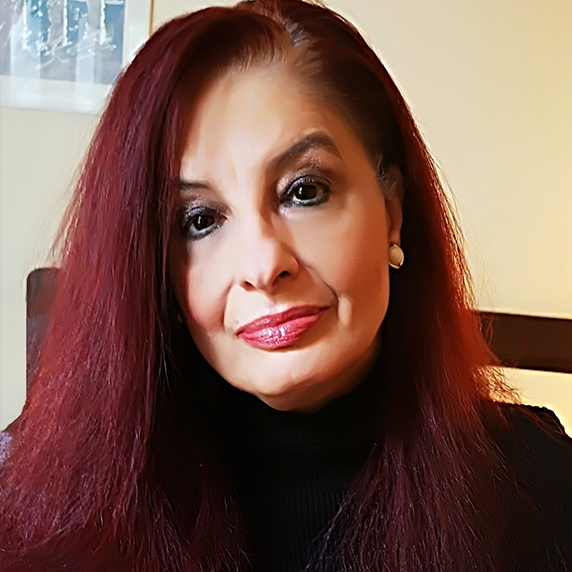 Dr. Daphne Halkias teaches Case Study Development and Application in the doctoral programs at ISM. Halkias is a Fellow at the Institute of Coaching at Harvard Medical School and CEO of Executive Coaching Consultants, an international consulting firm specializing in leadership mentoring, coaching family firms and developing academic research projects in the areas of cross-cultural management, and entrepreneurship.
She is a distinguished academic who has chaired and developed academic programs in the U.S. and Europe and a researcher with books and paper publications spanning 25 years in organizational behavior, corporate governance, entrepreneurship, cross-cultural management, family business, negotiation skills, psychology, migration issues and education.
She has been an invited keynote speaker in numerous business and social science forums, including the World Entrepreneurship Summit and the Wendel Center for Family Enterprise at INSEAD, France. She is a Research Affiliate at the Institute for Social Sciences at Cornell University; Senior Research Fellow, The Center for Youth and Family Enterprise (CYFE) at the University of Bergamo in Italy; Research Associate at the Center for Comparative Immigration Studies (CCIS), University of California, San Diego; Visiting Scholar at the University of Oxford, UK and Editor of International Journal of Teaching and Case Study & International Journal of Social Entrepreneurship and Innovation.
Dr. Halkias is a Member of several professional associations but her strongest inspirations come from membership in 'Business Fights Poverty' and KIVA and the cause of fighting poverty through leadership mentoring for sustainable entrepreneurship chronicled in her book Entrepreneurship and Sustainability: Business Solutions for Poverty Alleviation from around the World co-authored with Paul Thurman, Columbia University.
Publications
Halkias, D., & Adendorff, C.(Forthcoming)

Governance in Immigrant Family Businesses: Enterprise, Ethnicity and Family Dynamics. Gower Publishers, London

Halkias, D(2013)

Psychology and the Search for Certainty in Everyday Life. Athens Institute for Education and Research, Athens.

Halkias, D. (2013)

Business and Social Profiles of Immigrant-Owned Small Firms: The Case of Pakistani Immigrant Entrepreneurs in Greece. International Migration. doi: 10.1111/imig.12008

Alserhan, B. & Halkias, D. (2013).

One Arab Woman's Journey to Entrepreneurship: A Case Study. International Journal of Teaching and Case Study. Inderscience Publishers.

Halkias, D. (2013).

" Do social entrepreneurs really need a theory of change? International Journal of Social Entrepreneurship and Innovation. Inderscience Publishers. Vol. 1, No. 4, 2012.

Halkias, D., Pizzurno, E., DeMassis, A. & Fragoudakis, M. (2013)

Halal Products and Services offered by Italian Family Businesses in the Tourism and Hospitality Sector: Brief Case Studies of Entrepreneurship and Innovation. Journal of Developmental Entrepreneurship. World Scientific.