César Baena, PhD, Dean of ISM and Director of Doctoral Research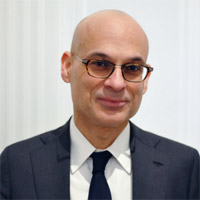 Dr. César Baena holds a PhD from the London School of Economics, as well as a B.A. from York University (Toronto) and a MSc from the University of Montreal in Canada. Dr. Baena is professor of Strategic Management and International Business. He has taught in business schools and universities in various countries (France, Finland, Spain, Argentina, China, Lebanon) in undergraduate, MBA, PhD and executive education programs.

His previous managerial experiences include being Director of an MSc in International Business in a leading business school. One of his accomplishments in managing this program was the introduction of a Global Business Plan competition, a project that combines entrepreneurship, innovation and all aspects of international business. Dr. Baena is also the founder of Global Strategic Consulting, a start-up company that offers advice to companies in the areas of internationalization, Business Process Management, mergers and acquisitions, strategic alliances, and education.


Desmond Cooney, PhD, Associate Dean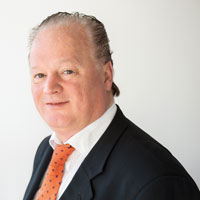 Des Cooney completed his Ph.D. in International Business Management at ISM in Paris. He also holds an MBA with the Open University and a BA in Business Studies from Jordanstown University in Belfast. In addition to being the Associate Dean at ISM, he is also the Director of AXIS Strategy Consultants (www.axis-finance.com), where he is responsible for the sales and marketing of the company's financial services.