Emmanuel Ukoh, DBA Candidate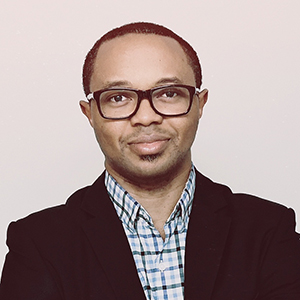 Emmanuel Ukoh is the member relations chair-board of directors with the Canadian Institute of management, Manitoba province chapter. He has over ten years of strategic project leadership across Asia and North America.
He obtained his Project management degree from the University of Winnipeg, Manitoba, Canada, Executive MBA from Hult International Business School, San Francisco, USA, master's in architecture from Tsinghua University, Beijing, China. With professional designations in organizational change management, scaled agile practitioner, PMP, Scrum Master, and prince2 agile practitioner.
Early in his career, Emmanuel offered various training on management topics in communication, negotiation, emotional intelligence in the workplace, and cultural intelligence. He has also consulted as strategic manager, Language coach, and communication specialist for clients such as the South-South Steering Committee for Sustainable Development (SS-SCSD) in Hong Kong and the Bank of China, Beijing.
He has been leading software development teams for the last ten years, utilizing agile project delivery and scaled agile framework to deliver scalable solutions and promote continuous improvement. As a strategic project manager and founder of Kouh Commerce and technology, Emmanuel draws from his years of experience leading architectural design teams in Asia before transitioning into the information technology industry, leading cross-functional software development teams towards self-organization.
Emmanuel's research interests in the DBA program at ISM include Agility as an innovation driver, Optimizing strategic and project management concepts for value delivery, a strategic alignment to bridge the gap between process and organizational culture.