Student Stories - IMBA
Jennifer Morrison | IMBA Alumnus from Canada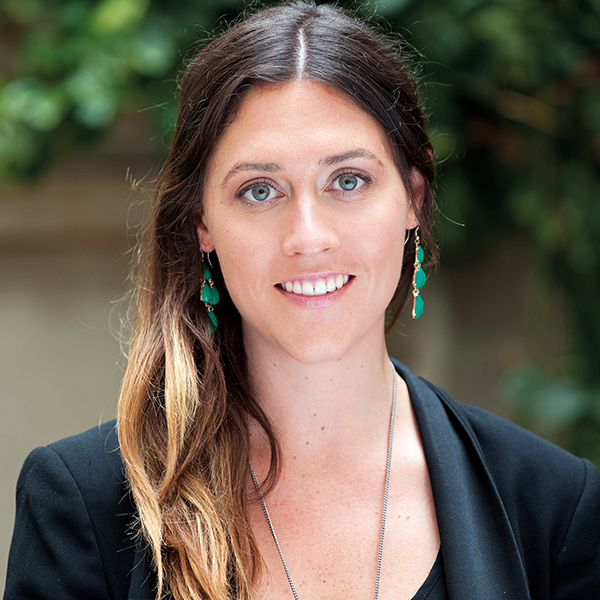 There are small class sizes so you really do get a lot of one-on-one interaction, which I think is really beneficial. All of the professors have been more than willing to accommodate assignments to make sure that your experience is very individualized to what you are looking to get out of the program.
I began my full-time MBA with ISM in April, 2013. I am a digital marketer with specific expertise in technology and multi-brand management, most recently working at a marketing agency in Silicon Valley that specialized in technology. Moving to Paris was a big adjustment at first, but I wouldn't change it for the world. My objective in completing the MBA at ISM was to gain diversified international experience and to accelerate my career growth. In addition to further enhancing my skill-set, I wanted to create a unique profile for myself that set me apart from colleagues, increasing my global marketability. Having the ability to study in multiple countries with students from all over the world was a huge draw for me. ISM's unique educational model allowed me to learn from professors in small class environments with significant space for students to share their insight ranging from extremely varied professional backgrounds and cultures. I already possessed project management expertise with strategic insight in marketing and communications; however I was able to gain knowledge and expertise in a multitude of different subject areas including sustainable development, negotiation and conflict resolution, and strategic market entrance strategy. Writing my thesis has allowed me to dive deeper into the world of corporate social responsibility and sustainability, where I intend to create lasting impact through the application of academic principles of profitability in correlation with sustainability in applied business practices.
Studying in Paris and New York has given me exposure to international best practices with access to professors who were interested in making courses pertinent to each individual's career goals. I will complete my thesis and graduate next month, so I'm looking forward to applying the concepts that I've learned here at ISM in a professional capacity.
My previous professional experience includes working with clients such as EMC, PayPal, SAP, Sage and Adobe in Canada and the USA. After completing my MBA, I will transition to working in Europe, taking on more high-level strategic roles. My most memorable experience was the New York portion of the program. It was very intensive but incredibly valuable and a great opportunity to really get to know other students in my program. We were able to work on real case studies and multiple company projects, offering the immediate opportunity to apply academic learning.
I have found that my MBA as well as my time here in Paris have both been stimulating and a worthwhile investment in terms of both personal and professional development. It has given me a deeper understanding of new disciplines of business management and prepared me to add value to any new ventures or business organizations that I work with in the future.