Every year the Accreditation Council for Business Schools and Programs (ACBSP) organizes a global conference the purpose of which is to share best practices in the advancement of business education programs worldwide. This year, two papers from the ISM community were accepted by the conference committee.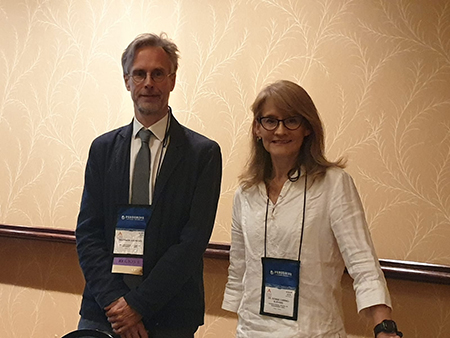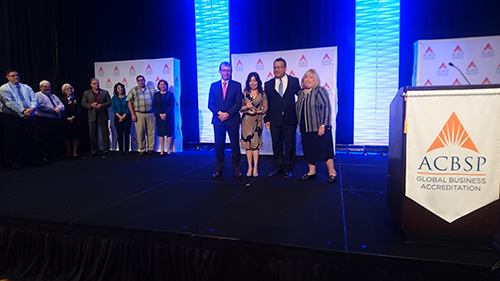 The first paper, "A Framework for Developing the Emotional Intelligence Skills of Entrepreneurial Leaders," was written by Dr. Matthew Andrews (Director of Academic Affairs at ISM) and Dr. Ivonne Chirino-Klevans (member of ISM's core faculty). The paper addresses the challenge that many business programs around the world face which is the integration of a curriculum that considers the development of skills that impact the employability of business students. This problem has unique implications to business programs whose students come from different parts of the world, and who enroll in business programs with different goals. This is the case of entrepreneurs. The current research on employability, career advancement, and entrepreneurship point to emotional intelligence as one of the characteristics that strongly impact opportunities for employment as well as opportunities for growth within organizations. Dr. Andrews and Dr. Chirino-Klevans' paper presented an approach to the development of emotional intelligence through a case-based model to help students develop one of the most important skills in global leadership.
The second paper was presented by doctoral student Maria Pressentin. Her paper titled "Ingredients for Social Entrepreneurship Leadership" won the International Best of Regions Excellence Award. The paper was also the winner of the best paper award at the ACBSP regional conference hosted by ISM last fall. We congratulate Maria on this special distinction!