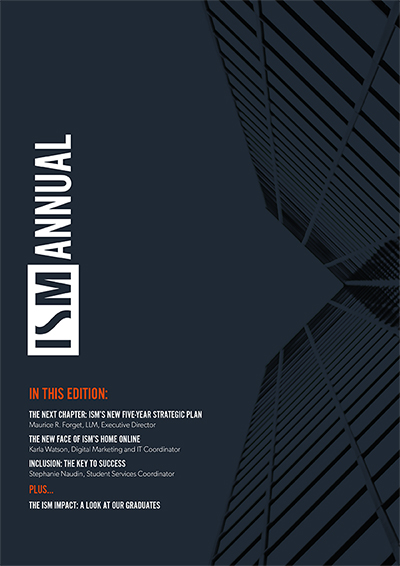 2018 was an eventful year for ISM full of achievements and firsts. See our year in review in our annual newsletter, which you can download at the link below.

Some of the key highlights include the launch of ISM's new website, releasing the first edition of our diversity and inclusion magazine, and hosting the ACBSP Region 8 Fall Conference and our second annual business pitch competition, Pitch in Paris.

Read the 2018 Annual Newsletter here.