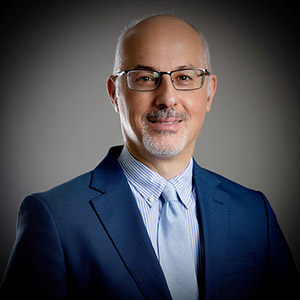 It is with great pleasure that we announce that Professor Ivo Pezzuto is the recipient of ISM's Teaching Excellence Award for the 2018-2019 academic year. The winner was selected based on student evaluation scores, informal feedback, and dedication to the ISM community.
Dr. Ivo Pezzuto teaches global economics courses in the IMBA program and Disruptive Innovative Business Models in the DBA and PhD programs at ISM. He is also an affiliated member of the Microeconomics of Competitiveness program (MOC) at the Institute of Strategy and Competitiveness, Harvard Business School on behalf of ISM.
Dr. Pezzuto is an internationally recognized lecturer, advisor, and consultant to multinational firms and financial institutions, author, and board member of scholarly Journals, He is also a chief economic advisor and board member of a boutique, independent advisory firm focused on cross-border M&A, corporate finance, capital growth and strategic consulting. Dr. Pezzuto is a regular contributor and commentator for major international broadcasting networks such as CNBC, RAI, The Global Analyst Magazine, Bloomberg, BBC Radio, Wall Street Journal, Forbes, Barron's, and US News & World Report.
Born in Italy, raised and educated in the US, Dr. Pezzuto is a seasoned lecturer of economics, finance, global competitiveness and strategic management, governance and regulation, and international business at international business schools and executive education programs in Europe.
Prior to his current career, he held senior executive positions at national and international levels in Europe for leading global organizations in diversified industries (FCA, American Express, Accenture, Citibank, Diners Club). He is a consultant and board advisor to national and international firms and institutions. He has earned a BS degree from NYU Stern School of Business, an MBA from SDA Bocconi School of Management, and a Doctorate degree in Economics, Finance, and Corporate Governance from SMC University.
On receiving the award, Professor Pezzuto said, "It is a great honor and pleasure to receive this great recognition. I am really blessed to work with a great team of open-minded global leaders, entrepreneurs, and visionaries."
We congratulate Professor Pezzuto on this accomplishment! The award is well deserved, and we thank him for his continued support of ISM.