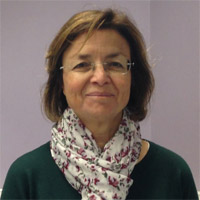 I normally spend about half my time on academic projects - teaching and research - and the other half consulting. I teach strategic and international marketing mainly at master's and executive levels and am currently researching how companies can deliver excellence in digital marketing. My areas of expertise include strategic and international marketing as well as brand management and communications. I have global consulting experience in a variety of Fortune 500s: Fiat, CNH Industrial, Renault, and Nestlé among others. I have also acted as in-house advisor to CMOs providing insights as well as support in deployment of new market entry strategies, brand repositioning, and new product launches.
ISM student cohorts are among the most diverse I have ever taught in terms of both professional and geographic backgrounds which makes the learning experience hugely enriching and is a great source of interesting cases from all over the world. My advice is to encourage participants to share.
My top priority in teaching is to provide a supportive, active, and applied learning environment for my students. My approach is to first expose students to new and existing marketing concepts, then facilitate different ways of understanding the material, and, finally, introduce cases and personal consulting experiences to challenge existing thinking.
When I'm not working I love to ski and walk in the mountains. As I live in Switzerland, I'm spoiled for choice! I enjoy reading both fiction and non-fiction. I'm currently reading Prisoners of Geography by Tim Marshall, a great reflection on how geography has shaped the history of nations.
Interested in becoming part of ISM's faculty?Contact us here