Ken K. Wong, DBA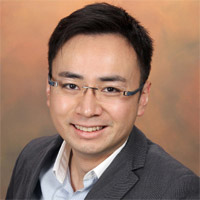 Dr. Ken K. Wong teaches Entrepreneurship and Innovation in the IMBA program at ISM. Ken is a marketing professor at Seneca College and a leader in digital learning solutions. He co-founded Presentria to make inclusive teaching and learning a reality through the use of Artificial Intelligence, Location-based Services, and other advanced computing technologies. He is the recipient of the 2020 Minister of Colleges and Universities Award of Excellence for his dedication to students and the broader post-secondary sector during the pandemic.
Ken enjoys inspiring MBAs and senior executives around the world. He was a visiting professor at the "Triple Crown" accredited Aalto University (Finland, South Korea, and Taiwan) and Hult International Business School (USA, UAE, and China), the AMBA and EQUIS-accredited Nyenrode Business Universiteit (The Netherlands), the ACBSP-accredited International School of Management (France), and the AMBA-accredited COTRUGLI Business School (Bulgaria, Croatia, and Romania). He has trained Deutsche Telekom managers on social media and LG Electronics engineers and managing directors on customer experience management.
A retail expert known to the business community, Ken previously served as an Assistant Professor in Retail Management at the AACSB-accredited Ryerson University, where he received the 2014 and 2015 "A Prof Who Made a Mark" award. He also worked as a Marketing Professor and Subject Area Coordinator at the EFMD-accredited U21Global from 2006 to 2012, where he received the Outstanding Professor, Most Innovative Professor, and Excellence in Online Education awards. His research interests include luxury marketing, customer experience management, and emerging research methods such as PLS-SEM. He has published 18 peer-reviewed publications and 7 trade books.
Prior to entering the academic field, Ken was the VP of Marketing at TeraGo Networks and had held progressive product marketing roles at PSINet, Sprint Canada and TELUS Mobility. Ken received a DBA from the University of Newcastle in 2006, an MBA from Nyenrode Business Universiteit in 1998, and a BSc from the University of Toronto in 1997.
Publications
Books
2011 Wong, K. K. (2011)

Putting a Stake in the Ground: Strategies for Getting Your First Marketing Journal Article Published Successfully. Bloomington, IN: iUniverse. (ISBN: 9781462000210)

2011 Wong, K. K. (2011)

More Bucks Annually: Insider's Guide to Getting Your MBA, DBA, and PhD Online. Bloomington, IN: iUniverse. (ISBN: 9781462000227)

2011 Wong, K. K. (2011)

CRM in Action: Maximizing Value Through Market Segmentation, Product Differentiation & Customer Retention. Bloomington, IN: iUniverse. (ISBN:9781450279888)

2011 Wong, K. K. (2011)

Avoiding Plagiarism: Write Better Papers in APA, Chicago, and Harvard Citation Styles. Bloomington, IN: iUniverse. (ISBN: 9781450276290)

2010 Wong, K. K. (2010)

Approved Marketing Plans for New Products and Services. Bloomington, IN: iUniverse. (ISBN: 9781450262484)
Articles
Wong, K. K. (2015)

Pequignet: The Face of the Renaissance of French Haute Horlogerie (9B15A022). Ivey Cases. Ivey Publishing.

Wong, K. K. (2014)

F.P. Journe: Continuing the Tradition of Haute Horology Excellence (9B14A073). Ivey Cases. Ivey Publishing.

Wong, K. K. (2013)

Partial Least Squares
Structural Equation Modeling (PLSSEM) Techniques Using SmartPLS. Marketing Bulletin, 24, Technical Note 1, 1- 32

2012 Wong, K. K. (2012)

Proud to Be Distinctively Different: Peter Bonac and His Mobiado Luxury Mobile Venture. International Journal of Case Studies in Management. 10 (3).

2012 Wong, K. K. (2012)

Financial implications of rate plan optimization in the post-paid mobile market. Telematics and Informatics. 29 (1), 82-89, doi: 10.1016/j.tele.2010.11.007

2011 Wong, K. K. (2011)

Vertu: Nokia's Luxury Mobile Phone for the Urban Rich (9B11A040). Ivey Case. Ivey Publishing. Available https://www.iveycases.com/ProductView.aspx?id=52373

2011 Wong, K. K. (2011)

Review of the book Handbook of Partial Least Squares: Concepts, Methods and Applications, by V. Esposito Vinzi, W.W. Chin, J. Henseler & H. Wang (Eds). International Journal of Business Science & Applied Management. 6 (2), 52-54.

2011 Wong, K.K. (2011)

Getting what you paid for: Fighting wireless customer churn with rate plan optimization. Journal of Database Marketing & Customer Strategy Management. 18 (2), 73-82, doi:10.1057/dbm.2011.8

2011 Wong, K. K. (2011)

Using Cox Regression to Model Customer Time to Churn in the Wireless Telecommunications Industry. Journal of Targeting, Measurement and Analysis for Marketing, 19 (1), 37-43. doi:10.1057/jt.2011.1

Dissertation

Proactive matching of customers to optimal rate plans: A strategy to maximize customer lifetime value in the Canadian wireless telecommunications industry.