Philip Young, PhD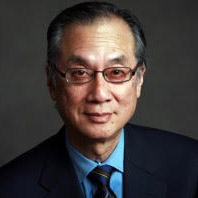 Dr. Philip Young teaches Business Simulations in the IMBA program at ISM. Young is a corporate education consultant who designs and implements seminars and training programs in finance, marketing, and strategy. He has over 30 years of experience in this area of consulting as a course designer, instructor, and facilitator.

Among his present and past clients are: IBM, AT&T, Verizon, ITT, ABB, Dow Chemical, Ericsson, Siemens, Bayer Diagnostics, Sonoco, ST Microelectronics, BT (British Telecom), Ingersoll-Rand, Ericsson, MasterCard International, American Express, Booz&Co, the Emirates Bank Group, NDB Bank and Citibank.
He has conducted corporate education programs for these and a number of other companies in over 30 countries throughout the world. Prior to founding his own consulting firm, Phil was a Professor of Economics and Finance at Pace University in New York, where he taught in the MBA program for 25 years. While at Pace he was appointed as the first visiting professor in IBM's International Finance, Planning and Administration School located in NY and Belgium. In addition, he was the Director of Corporate Education for Pace University. His responsibilities included the academic leadership of Pace's corporate education and Executive MBA programs.

Young has also taught in executive education programs sponsored by Cornell University, Columbia University, The University of California at Berkeley, Thunderbird School of Global Management, and the Duke Corporate Education.

Young received a B.A. from the University of Hawaii, a Master's degree in international relations from Columbia University, and a Ph.D. in economics from New York University.