Student Stories - DBA
Ben Nwoji | DBA Alumnus from Nigeria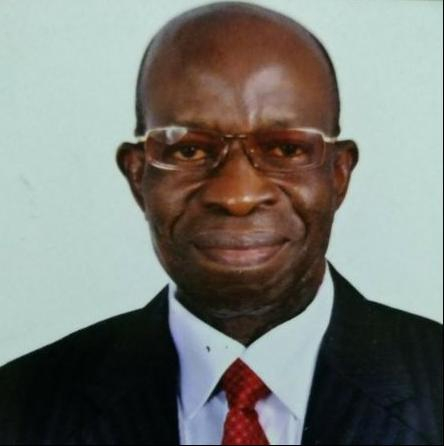 With a vibrant career in banking and international capital markets that spanned nearly three decades, Dr. Ben Nwoji has always harbored a deep passion for international business. Starting with a BSc in Management from the University of Nigeria, he went on to earn an MBA in Finance from the University of Stirling, Scotland. His 28 years dedicated to providing financial advisory services on international trade finance set the stage for his doctoral ambitions.
Driven by his goal of "understanding the intricacies of doing business in various geographical regions of the world," Dr. Nwoji embarked on his doctoral journey at ISM. The multifaceted experiences at ISM, from engaging with fellow globally-minded students to the invaluable guidance of his dissertation supervisor, Prof. Tobie de Coning, and experiencing vibrant study environments across different international locations, enriched Dr. Nwoji's academic journey. He remarked, "The experience of moving from one ISM study location to another adds colour to the significance of ISM as an institution." Dr. Nwoji achieved his milestone of graduating with a DBA from ISM in 2017.
Post his retirement from banking in 2009, where he last held the position of Managing Director/CEO, Dr. Nwoji transitioned into entrepreneurship. Today, he stands as the Chairman/CEO of Greesben Consulting & Ventures Limited, a pioneering Nigerian firm in energy-saving lighting solutions that serves several blue-chip companies. Beyond his business pursuits, Dr. Nwoji is also deeply involved in philanthropy, leading two foundations, the DR BEN NWOJI EDUCATION SUPPORT FOUNDATION and the DR BEN NWOJI ENTREPRENEURSHIP FOUNDATION, that support both education and entrepreneurship within his community, fostering the growth of the next generation of scholars and entrepreneurs.
A published author of books such as "Corporate Finance-Guides to Application in Banking and Finance in Nigeria" and "Understanding the Dynamics of Multiculturalism for Effective Global Business Management," Dr. Nwoji's vision for the future includes further authorship and transitioning into a lecturing role. In this next chapter, he views ISM as the potential platform to realize this ambition, hoping to align his extensive experiences and insights to nurture emerging leaders in the realm of international business.