Student Stories - DBA
William Fawcett | DBA Candidate from the United States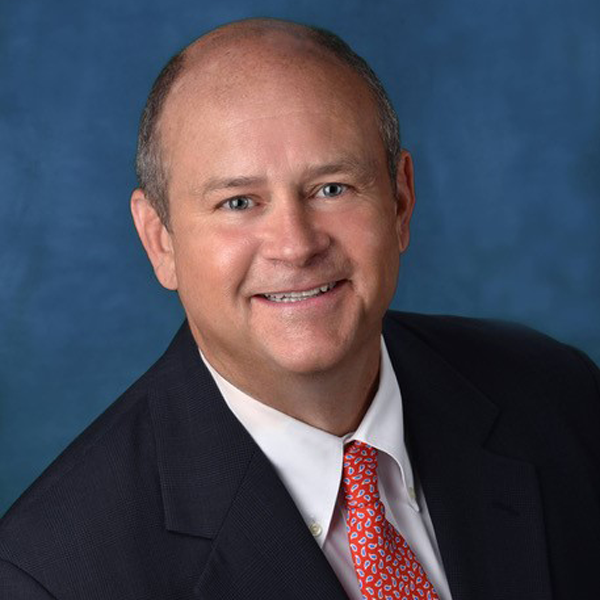 I originally applied to ISM's IMBA program while I was doing my first start-up. We had just raised $1.2 billion for a new global insurance & reinsurance company and it didn't take long to realize that I needed to have a better understanding of international business administration. Additionally, my prior experience working for a large multinational in Switzerland had shown me the value of being globally minded about business.
My industry, insurance, and reinsurance, is well-established, its basic product does not change, and it is slow to adapt to modern times. In my classes, I learned about subjects including marketing, analytics, and digital commerce that I never would have come across in my daily operations. So, when I co-founded a European insurance company recently, I employed several of the modern business techniques I learned at ISM.
A colleague told me about his experience at ISM. It was then I decided I wanted to learn with business leaders from other countries and cultures. Although I looked at several schools, ISM's structure and the quality/experience of the students were the biggest factors in my decision.
As I worked on my first and then a second start-up, I had to pause my IMBA program. When I was able to resume my studies, two of my professors encouraged me to transfer into the DBA program. I changed degree programs and once again found myself surrounded by incredible professors and students from around the world. Even in the mixed IMBA/DBA classes, I learned a lot from the younger students and new ways business is conducted.
My experience at ISM has been outstanding in every aspect. My courses are topical and deal with state-of-the-art business issues. Professors are from around the world and have been very supportive. About two years ago, I took a class in Paris and recognized my professor from business (Jack Hampton). He was the past President of one of the leading industry organizations! He was also one of the professors that encouraged me to undertake the DBA program. We had a great class together, then two more before he became my dissertation advisor. Having professors of this quality from my industry, willing to help with my degree is phenomenal.
ISM's small classes allow greater interaction with your professors. For example, after talking with one of my professors (Prof. Andrew Thomas) about running the claims arising from the September 11th attack on the World Trade Center in New York, we co-authored a case study with Dean César Baena. After teaching the case study in New York, Paris, and Ohio, The Case Centre in London published our case study entitled "Rebuilding Ground Zero; Global Negotiations." Having access to the staff and being able to work on projects like this is something few other schools can offer.
I have also met fantastic colleagues from around the world. We have stayed in contact over the years. Earlier this year, I helped one of my colleagues from Africa conclude a business deal in the US for petroleum production parts.
A recent highlight of my time at ISM was sitting as a judge for the annual Pitch in Paris competition. We saw some brilliant ideas from our student colleagues. The winner received a grant from ISM to bring their concept to fruition. For a smaller school, this was an event that rivals anything I have seen from bigger schools. Another highlight was fulfilling the teaching requirement for my degree. I was able to use what I had learned at ISM (both in the classes on how to teach and the substantive courses) to teach MBA students at another university in Paris.
I can honestly say that every course has influenced the way I see business. It may at first seem contradictory, but because I am so senior in my industry, I often do not look outside it for management insights. However, when I participate in courses and interact with my colleagues, I gain insight from other industries, other cultures, other experiences that help inform and improve my own management skills. As respects specific courses, I can recall two courses by the same professor (Ivonne Chirino-Klevans) that changed my view on how Human Resources can be a strategic differentiator in an organization. I was able to apply several things from these courses in the businesses I run.
I was fortunate to participate in classes at ISM's partner schools in other countries. I attended classes in Shanghai on two occasions. Based on what I had learned at ISM, I used the second visit to China to investigate forming a representative office for my reinsurance company. I never would have done that or even sought board consent without learning about doing business in China through ISM's courses at Fudan University and Donghua University.
My experience at ISM has impacted my perspective on how international business is conducted in our changing world. I may be one of the more experienced students, but I have been continuously surprised by what I learn from other students. Great professors have set up the conditions for students to share their professional experiences. From the DBA and PhD students, I have learned about insightful strategies and approaches I never would have thought of for solving business problems we all face. I have been fortunate to have had some courses with younger MBA students and always come away with unique insights.
I do not believe it is any one thing that makes ISM unique; it is a combination of the students, the faculty, and flexibility. I also believe that ISM punches well above its weight when compared to other business schools.
My advice to someone who is just beginning their own journey at ISM: Jump in with both feet! Your ISM experience should be more than courses; make professional friends around the world, open your mind to new ways of doing things, go places, see what others have achieved and then use that to do something great.