Student Stories - DBA
Courtney Rottman | DBA Candidate from the United States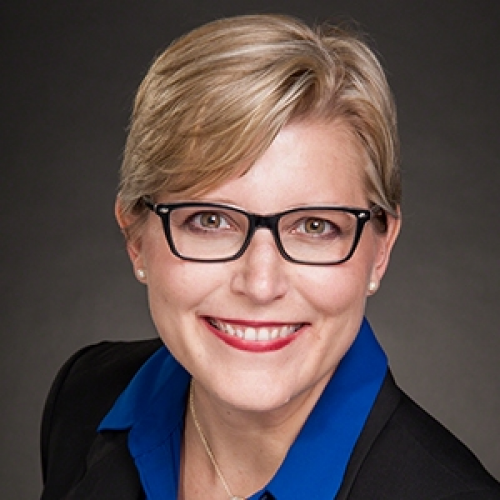 As a full-time nonprofit healthcare executive, wife, and mother of three, being a DBA student and member of the ISM community is something that I take pride in. My journey as a student at ISM began in 2017 and has been one of the most impactful and important experiences of my personal and professional life. The personal growth and career trajectory that the faculty, students, and administrators at ISM have helped me to achieve cannot be understated. In particular, the contemporary nature of the program and course offerings, coupled with the virtual or in-person courses and ensuing discussions, have continually fueled my day-to-day work and academic interests.
As a DBA student, I take pride in considering myself a practitioner first and a scholar second. I find the most fulfilling work to be when I can apply research and theoretical study to immediate testing and application in the workplace; learning and iterating in real-time with colleagues and bringing life and hands-on understanding to my academic studies and research. More often than not, I find myself consuming knowledge from the rich course discussions and materials and then applying and practicing those lessons at work the very next day. Although my professional career has almost reached the twenty-year mark, I find that the contemporary course offerings at ISM reinforces and prepares me to tackle new, dynamic, and incredibly fast-paced challenges that our team and organization are facing on a daily basis.
For example, as someone who is passionate about business operations and organizing for readiness and efficiency, contemporary topics such as workforce planning have helped to shape my understanding of the necessary operating shifts in today's digital age and are in part the focus of my current dissertation proposal. Specifically, Dr. Simon Stoepfgeshoff's Future of Work course, which I took in the fall of 2017, has been instrumental in helping me to lead discussions within organizations related to their operations and the skills their workforce will need to mitigate disruptions and seize revenue opportunities in the years to come.
Another highly impactful course for me was the Dynamic Strategic Management course led by Dean Dr. César Baena. Rooted in more classical readings, the coursework was brought to life through timely discussions and applications with student colleagues from across the world. I'll never forget a 4:30 am Zoom class discussion where I looked at the diversity of students and experiences on my computer screen and thought, "Wow, How lucky am I to speak and meet with such an amazing cohort of students from across the globe? Where else could I find this type of opportunity?" Dr. Baena helped to solidify my understanding and application of how to lead strategic planning sessions at work and has continued to provide dissertation advice.
Dr. Baena also provided me with one of the most impactful moments I have ever had professionally. As a result of my dissertation interests and professional experiences, Dr. Baena provided me with an opportunity to meet with a small nonprofit in Brazil to discuss the next phase of their fundraising strategies—an experience that I cherish greatly because it allowed me to share knowledge with others with the goal of producing a ripple effect of giving to communities I may never have had a chance to set foot in.
With each of these examples, I think the most exciting aspect of my studies at ISM has been the applicability of the courses and discussions to contemporary workplace issues. This fact is a tribute to the administrators and professors at ISM and their interests in helping to ensure that as DBA students, we incorporate a practitioner's mindset to our courses and research. Ultimately pushing us to continually ask whether our work will help or add to the body of knowledge in our fields of study.