Student Stories - DBA
Deseye Umurhohwo | DBA Alumnus from Nigeria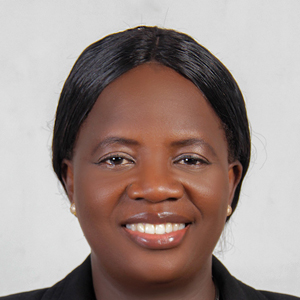 In 2015, I decided to advance my academic career and began my search for a school that fit my needs. I was interested in studying at ISM and chose to enroll because of the school's global perspective and cultural diversity. The opportunity to interact and learn from people from different parts of the world was something I did not want to miss. My work experience over the years has been in the private and public sectors. I have worked in different industries, including electrical, medical, hospitality, telecommunications, and entertainment.My experience at ISM can be described in one word: exciting. From the first face-to-face course that I attended in 2016, I was convinced I made the right choice. Although I was only able to attend classes in New York and Paris, the various partner institutions offered the opportunity to explore different tourist sites. I looked forward to tea breaks with fellow students and the discussions we had about life, business, politics, etc. As a student, there is always a thing or two we can learn from each other. If I had it my way, I would have visited all the partner institutions for an all-round global learning experience.
Additionally, all of the faculty at ISM are amazing. Every one of them has contributed to my personal and business development. In fact, I met my current book publisher through Professor Daphne Halkias, who has always given me invaluable support. Although all the courses I had at ISM were interesting, the Disruptive Innovation course taught by Professor Ivo Pezzuto ignited my passion for the subject of innovation and has opened up a new chapter for me to promote innovation amongst businesses and individuals. Overall, my experience at ISM has helped me get a clearer picture of my career path and refocused me to achieve my goals.
I believe ISM is unique because of the selection of professors, facilitators, and the different learning locations across the globe. I must also say, the ISM library is a valuable asset for students to take advantage of.
Since graduation, I have focused on my plan to build a successful business and create value through innovation promotion. Innovate4Africa was formed a few months before I completed my program in 2019. Moreover, I will continue building on this foundation and have since discovered many opportunities that I am currently exploring.
Overall, as a professional, I am more equipped and poised to take up new challenges in the areas of innovation and research, working and collaborating with contacts to execute programs with a great impact on a number of people and businesses. I hope to publish more books in the future.
Furthermore, for current and prospective students, your decision to join ISM is a step in the right direction and there is so much to gain from this great community.