Kimberly Reeve, PhD Alumnus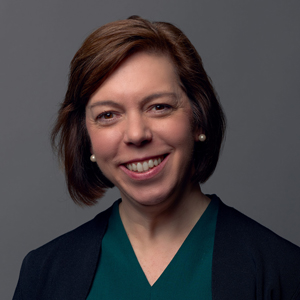 Kimberly Reeve is the chair of the business and finance program, associate dean of academic affairs, and an associate professor of business at The King's College in New York City. She is also an adjunct assistant professor of business in the Zicklin School of Business at Baruch College in NYC. She teaches a variety of business courses including International Business, Decision-Making and Negotiations, and Nonprofit Management. Prior to joining King's, Reeve drew on her experience leading development and marketing teams at several national and global organizations to work as a management consultant to businesses and nonprofits. In that capacity, Reeve traveled and worked with clients throughout the U.S., Europe, South America, and Asia and started the European office of a boutique consulting firm based in Amsterdam. Reeve's research interests include mergers and acquisitions in the nonprofit sector, measuring impact in social enterprises, CSR in the extractive industry, and diversity and inclusion in graduate business programs. A lifelong learner and supporter of education, she serves on the board of the Jeannette Rankin Scholarship Foundation and is a member of the Diversity and Inclusion Committee at ISM, a global graduate business school.

She has a B.A. from Colby College, an M.B.A. from the University of St. Thomas, a Certificate in Global Affairs from New York University, and a Ph.D. in International Business from the International School of Management.