Leigh Soutter, PhD Candidate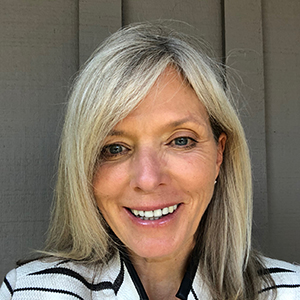 Leigh Soutter is a PhD candidate at the International School of Management (ISM) in Paris. She is working with Professor Michael Neubert on dissertation research that involves application of financial technologies in emerging markets and has published on FinTech adoption in Africa. She also has papers in process involving blockchain for environmental applications as well as stochastic financial modeling.
Leigh already holds a PhD in Hydrogeology from Stanford University (2001) and a BS in Geology from the University of Hawaii at Hilo (1995). Following her degrees, she taught environmental courses at the master's level for one year at Central Washington University in the US. After teaching, Leigh worked as a product manager for the scientific software maker Comsol, where she created a module for numerical modeling of subsurface environmental processes. After release of the module, she founded Physics Logic LLC and began consulting with the software she had developed. Leigh subsequently has leveraged her experience as a technology consultant, entrepreneur, and investor, including positions with various startups including Ambarella (camera/video system on a chip), Montage Global (photo sharing and informatics) and Botrama (advanced tech). She currently is a Vice President at Florence Venture Partners in Silicon Valley (CA), where she takes in-the-trenches roles, advisory and board positions to help entrepreneurs build great businesses.