Ram Ramachandran, PhD Candidate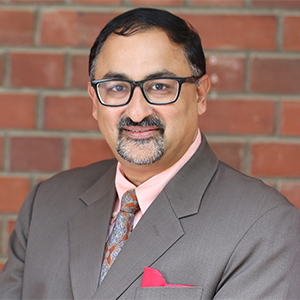 Ram B. Ramachandran is a Professor of Practice and Vice Dean at the Jindal School of Banking & Finance, O.P. Jindal Global University. He teaches management, leadership, banking operations, and emerging technologies. His current research interests include government policies on education, the impact of EdTech in educational pedagogy, and the transformative nature of AI and FinTech across industries.
Ram is an accomplished hands-on senior executive with over thirty-five years' experience in building and leading global information management practices, high-growth businesses, and high-performing teams across the financial services and retail industries. He has helped several Fortune 100 financial services firms including Citigroup, Bank of America, Barclays, Goldman Sachs, and JP Morgan Chase with their risk, regulatory, and customer agenda.
Most recently, he was the Managing Director at Ernst & Young, New York responsible for driving Data & Analytics, Robotics Process Automation, and IoT solutions for his clients. He has led global consulting practices across the US, Europe, Asia, and India. He has worked outside of India for more than thirty years in New York, London, Kingston, and Muscat. He has conducted several courses on technology, management, and leadership for young professionals as well as senior executives.
Ram runs his own consulting firm advising start-up companies on product and IT strategy, market assessment, and execution approaches. He holds an MBA from Leonard N. Stern School of Business, New York, a Bachelor of Engineering from the University of Madras, and a certificate in FinTech from MIT. He is currently pursuing his PhD from the International School of Management, Paris. His research focuses on the intersection of technology, entrepreneurship, and education. His industry related articles have been published in reputed international and Indian industry magazines.