Tewelde Mezgobo Ghrmay, PhD Alumnus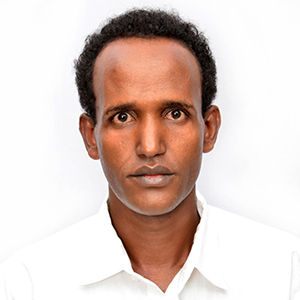 Dr. Tewelde Mezgobo Ghrmay has over 19 years of teaching, training and community-based consultancy and research experience at the College of Business and Economics of Mekelle University, Ethiopia. He obtained his BA in Management and Public Administration and his MBA from the Addis Ababa University, and his PhD in International Business Management from the International School of Management in Paris. His doctoral dissertation was on "New Public Management and Path Dependence in Public Organizations in Ethiopia: A Multiple Case Study," supervised by Professor Daphne Halkias. So far, he has published five of his doctoral-level working papers, which have been rated in the top 10% based on downloads by SSRN in 2019.
Early in his career, Dr. Ghrmay offered training on various management topics including HR, budgeting, and materials management to the Tigray Regional State, the Ministries of Defense Northern and Central Commands, and the Ministry of Revenue among others. He has also consulted on strategic planning and organizational structure for such clients as HerFil General Trading Plc., Zamra Construction Plc., and Afar Water Works Construction Enterprise. During his time at the College of Business and Economics of Mekelle University, he has served as Head of the Technical Committee for Administrative Reform, Head of the Department of Management, and Vice Dean.