Student Stories - PhD
Annette Templeton | PhD Alumnus from the USA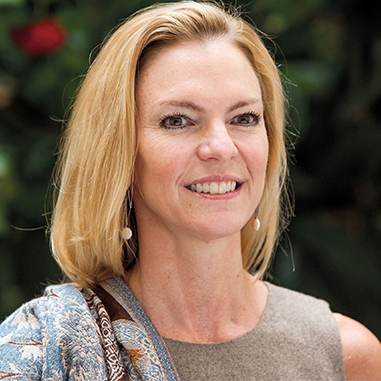 "I feel that this is such an international experience. Now I'm making personal friends from countries ranging from Egypt to Singapore to Portugal to Nigeria and because we are sharing so much of our professional experiences, we are developing professionally as well. We are sharing not just problems and finishing papers for class, we are actually exchanging ideas about how we might help one another in our careers."
ISM provides a multi-cultural developmental experience. When I considered my key criteria in selecting a business doctorate program, it was important to me to interact with high level professionals from countries around the world and ISM has delivered this. In many seminars, we often represent as many countries as we have students. Also, I have found ISM's seminars to be high quality, interactive learning events that provide me with content that I can immediately apply in my day to day work. The administrative staff has assisted me in designing a course schedule that offers flexibility to accommodate my business commitments, yet keeps me on track to complete the program in a timely manner. Through the program, I have developed strong personal and professional connections with experienced business people and professors – relationships I will cherish long after I complete the program. My time at ISM has been an extraordinary journey of self-discovery and leadership development.
ISM has enabled me to address complex business challenges with practical and progressive business strategies. I come to the seminars with real-time issues and the input from professors and my fellow students is invaluable in helping me solve them. Through this experience, I have been provided with organizational models to structure teams in my company's entrepreneurial environment so they are set up for competitive success. This has helped lead my organization out of a slow growth period and manage change to allow for innovative product development and expansion on an international level.
I currently lead a team of consultants at a boutique management consultancy in Los Angeles. This involves leading all corporate functions including the design, deployment, and business development of organizational transformation consulting programs for a Fortune 500 client base. Our work involves diagnosing change initiative needs and implementing interventions for a diverse client base, including international organizations. Concurrent to my time at ISM, I have worked to transform our organization by hiring and developing senior consulting professionals who can function in an agile, client-focused environment, making us a competitive alternative to large consulting firms.