Dana Anagnostou, JD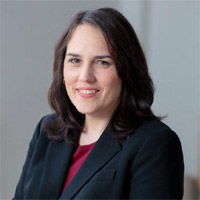 Dana Anagnostou teaches Corporate Finance and International Business Law in the IMBA program at ISM. An attorney with over 20 years' experience in large international law firms, she practices general corporate law, with a focus on cross-border investments, mergers and acquisitions, and finance. She also has substantial experience on intellectual property matters and international trade issues.
Ms. Anagnostou's transactions generally involve France, the US, and/or the UK, often in the finance or technology fields. Her clients include private equity funds, financial institutions, fintech and other technology companies as well as industrials, particularly in the fashion and consumer brands sector.

Fluent in both French and English, she is an American who began her career in 1994 in the New York office of Rogers & Wells, moving to Paris in 1998 and joining the Paris office of American law firm Kramer Levin in 2000. She is a member of the New York and Paris bars and a solicitor in England and Wales.