Barak Ben-Avinoam, PhD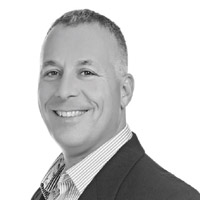 Dr. Barak Ben-Avinoam teaches Entrepreneurship and Innovation in the IMBA program at ISM. Dr. Ben-Avinoam is a serial entrepreneur and an expert in the field of early-stage investments, technology start-ups, accelerators and incubators. Barak is a Partner at Benhamou Global Ventures (BGV), a Silicon Valley-based early stage venture capital fund that focuses on enterprise IT innovation. Prior to BGV, Barak Ben-Avinoam was a Managing Partner at Fastlane Ventures (FLV), the leading Internet accelerator in Russia, and a Managing Director at QuantumWave Capital (QWC), a boutique, Paris-based investment banking firm specializing in technology mergers and acquisitions.
Prior to QWC Barak was an executive in two of the leading Israeli incubators in the internationally recognized Incubator Program led by the Israeli Office of the Chief Scientist. At this capacity Barak led dozens of investment transactions and worked closely with CEO's of early-stage companies. Before his tenure as an investor Barak was a co-Founder and held C-level positions at several Israeli technology start-up companies, including CEO of Flash Networks, GM of European Operations at Business Layers, and CEO of Prolify. Barak Ben-Avinoam is an Advisory Board Member, mentor and a panelist at several international acceleration programs, including at the Technion's BizTEC Program, Tel Aviv Academic College Start-HUB Accelerator Program, The College of Management Academic Studies in Israel, and others.
Dr. Ben-Avinoam has also taught MBA-level seminars in Cross-Cultural Management and Entrepreneurship at leading MBA programs, including at the Technion, Tel-Aviv University and at the Interdisciplinary Center in Israel, and at ENPC and ISM in France. Barak holds a Doctorate of Business Administration, with honors, from the International School of Management, Paris, France, and a B.Sc. in Information Systems, with honors, from Drexel University, Philadelphia, PA.