Patrick O'Sullivan, PhD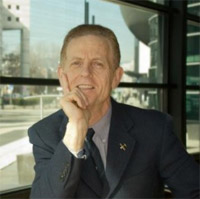 Dr. Patrick O'Sullivan teaches Business Ethics in the doctoral programs at ISM. O'Sullivan was formerly a Senior Lecturer and MBA Program Director at Cardiff University Business School, and was appointed as full Professor at Grenoble Ecole de Management (GEM) in September, 2006. From September, 2009 to September, 2012 he has been Head of Department of People Organizations and Society at GEM.
He has extensive experience in teaching at all levels and in academic administration. His teaching specialities include business ethics, critical scientific methodology, political economy of the European Union as well as managerial economics and in recent years he has developed a wide range of international teaching experience.
O'Sullivan received a PhD from European University Institute, Florence, Italy, an MA in Economics from University College Dublin in 1974 and a BA in Philosophy, Politics and Economics from University College Dublin in 1972, and in 1969 received an Irish School Leaving Certificate, honors level attained in all nine subjects taken.
Publications
O'SULLIVAN P, SMITH M and ESPOSITO M (2012)

"Business Ethics: a critical approach integrating ethics across the business worli>Routledge, London

O'SULLIVAN P and NGAU O (2012)

"FULFILLMENT or SLAVERY ? Some philosophical reflections on the paradoxes of contemporary conceptions of work in Economics and other human sciences » in STUDIA UBB. PHILOSOPHIA, Cluj

O'SULLIVAN P (2011)

"Economic Methodology and Freedom to Choose", Routledge Revivals London.

O'Sullivan P (2008)

"The growing interest in Business Ethics", in INFO, magazine of the French Chamber of Commerce in UK, Jan-Feb 2008.

Allington N and O'Sullivan P (2006)

"Introduction to Economics" a custom text, Pearson, Harlow

O'Sullivan P and PATEL T (2004)

"Fragmentation in Transport Systems and the Problem of System Integrity", in Transport Policy Vol 11 (Spring 2004), pgs 215-225.

O'Sullivan P (1989)

"Empirical Testing in Economics and the Theory of Truth", in Ricerche Economiche, 43, No 1+2 Jan-June 1989, Pages 151 – 175.

O'Sullivan P (1987)

"Economic Methodology and Freedom to Choose", Allen and Unwin, London.

O'Sullivan P (1984)

"Friedman's methodology revisited: a proposal for a decisive refutation of the F-twist" in Explorations in Knowledge, Vol 1 No 2, pgs 32 – 49.
Dissertation
"Human Capital, Education and Economic Growth in Ireland"