Student Stories - PhD
Maryam Nader Archunan | PhD Candidate from the United Arab Emirates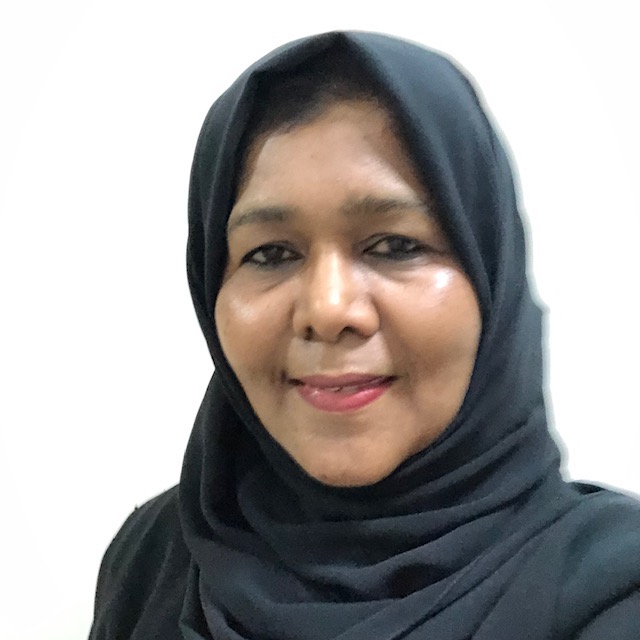 I was first introduced to ISM when I was searching for high-ranking business schools. ISM's ranking, global perspective, and the advanced elective courses the school offers inspired me to become a part of the ISM community. I had already received my Master's degree in Healthcare Management from the Royal College of Surgeons, National University of Ireland. And I started the DBA program at Manchester and Nottingham Trent University in the United Kingdom before continuing with ISM.
Previously, I was a senior quality officer in the healthcare sector in the United Arab Emirates, and I owned small- and medium-sized businesses in healthcare and other industries. In addition, I am a qualified EFQM assessor (European Foundation Quality Model) for business excellence awards and SME (Small Medium Enterprise) assessor for the Abu Dhabi Chamber of Commerce. I had hands-on experience in organizational management audits, including corporate operations, quality audits (TQM, ISO) leading innovation, project management for quality improvement and cost containment (internal and external), and clinical reviews. I was a member of the Senior Management team and developed an organization-wide quality plan and policies.
The education I received from ISM has given me immense strength to rise to a global level and imagine new possibilities. ISM guided me to approach my work from a global perspective. And it helped me realize my potential as a business and industry leader.
I have enjoyed the academic support ISM professors have given me through sharing their knowledge and practical experiences and the chance to develop my knowledge and strategic thinking in a friendly and enthusiastic atmosphere. The shared knowledge and experience of business consultants, industry leaders, and guest speakers from Google, Cooper House, and other successful corporations impressed me during my courses in New York and Paris.
The most enjoyable courses I took were Advanced Strategic Management and Business Models, Business Simulations, Digital Marketing, Enterprise Risk Management, and Entrepreneurship and Technology. The assignments tested my creative thinking and strengthened my understanding of business at a global level. There were several courses that helped shape my experience:
Professor Reeve's course on non-profit organization management and the assignment of writing a strategic plan for Healthcare Corporate America tested and expanded my strength in developing strategies.
Professor Bailo's course in entrepreneurship where I had to develop an innovative company using a combination of two advanced technologies. My innovation led to entrepreneurship.
Professor Baena's support with writing the emerging market and innovative business model made me want to introduce a new business model and that was a part of my initial motivation for joining ISM. It also made me explore emerging markets and technology more.
Professor Andrews' support in academic writing and continuing my doctoral journey with the PhD program. He also encouraged me to attend/participate in the ACBSP conference and that led me to write an abstract and looking into the business education core curriculum from a business consultant and quality perspective for future economic impact. Through this, I unexpectedly developed a recommended solution for the post-COVID economic condition that I had not thought of before.
When I wrote my research proposal on EFQM and innovative business models, it integrated all my knowledge and experience in management practice. I developed an exclusive presentation of EFQM and project management for training purposes. I learned about different tools, and I was able to apply that knowledge to my industry. Each moment I spend at ISM, I learn from both the professors and my esteemed colleagues in the program and increase my skills and knowledge.
Since pursuing my PhD, I am grateful for the support of my professors and the ISM community. My recommendation to other students is to make a difference with the knowledge they receive to stand as distinguished leaders. I am proud to be part of the ISM community and my support will always be there for those joining the program.