Student Stories - PhD
Merit Al-Sayed | PhD Alumnus from Jordan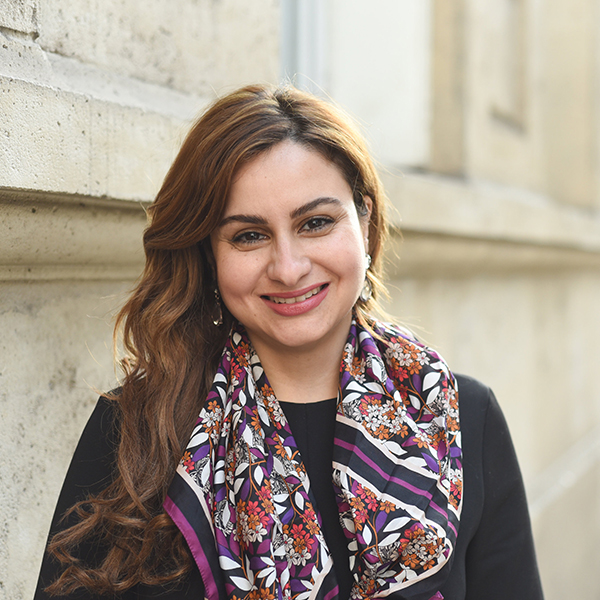 I am incredibly fortunate to have pursued my PhD at ISM Paris. The level of care and interaction I received from the faculty, across academic disciplines is unrivaled. ISM has prepared me to be a good colleague and was personally enriching to myself despite living miles away from the school. I know that the "open door" policy shared by many faculty within ISM does not occur in many other places. This level of attention and engagement not only lets you know that you are valued but is critical to your personal and professional development as an academic scholar.

Additionally, three things are vital for any doctoral student to successfully complete his/her studies and earn a PhD. An active mentorship, financial support, and other research infrastructure across the University, and autonomy to student's research interests. ISM program provides all these three facets in the right proportion making a student's research and personal life balanced and productive. I am proud to have graduated with a PhD in Management from ISM Paris and I encourage and wish you the very best to embark on this wonderful and important journey in your career.
Networking with other ISM students with high-international profiles helped me see the light at the end of the tunnel. They reminded me of why I came to study management in the first place. The mentorship and support from all ISM members, staff, and faculty helped me to find my place at ISM and to reaffirm my commitment to a career in business, strategy, and management in Banking.
Notwithstanding, ISM stands apart from other schools in being truly international and delivering the best business education in the capital of light. In one class, I recall having peers from 20 nationalities and vocations. The partnerships forged with other world-class and accredited institutions have raised the awareness and exposure of its students. Classes in NYC, Sao Paulo and South Africa have given me tremendous insight into complex world problems and how business across countries are interconnected.

Studying at ISM was transformational. I learned so much more by doing rather than just sitting in lectures and reading journals. The way the PhD modules are structured makes one balance theory and practice in a dynamic setting. For instance, Project Management gave me an opportunity to feel what it is like to practice the launch of a new product in real life. Enterprise Risk Management taught me about leading and controlling the activities of an organization in order to minimize the effects of risk on an organization's capital and earnings. The Corporate Entrepreneurial Strategies, Mergers, and Acquisitions courses were incredibly insightful in learning about corporate life cycles and management innovation in face of constant market dynamics. Nevertheless, and part of the remarkable learning experience was in the advanced corporate finance on how global economics and crises impact lending and borrowing interest rates, and its ramifications on the valuations of companies. It was also great to have opportunities to discuss issues and share experiences with Professors who are astute in their subject matters. Professors of Fast Expanding Markets, Advanced Corporate Finance, and Micro Economics of Competitiveness allowed me to learn by trying things by myself and I've taken so much out of this experience to implement in my current job. Overall, I've gained analytical, research skills, and an enlightened perspective from my experience at ISM's PhD program. In this light and from the above, the PhD program has been of value in strengthening the dialogue with my colleagues at work, public officials, business partners (domestic and international), and other actors in line with current international standards for the industry.

Currently, I head the Business Development and Strategic Projects Implementation at the Arab African International Bank. My mandate is to provide Economic Research on the country, region, and world. In addition, I oversee the Bank's strategic project implementation. I am also in charge of spinning new ventures to grow our bank's strategic business and outreach.

To date, I co-authored four Op-Eds with two of my ISM Professors - Mark Esposito and Tse Terence in leading economic and academic platforms.

As part of the learning experience from ISM, I was able to present to the Top Management and BOD, a new venture, establishing a Green Field Micro Finance Company with world-class international partners. The company is a new subsidiary of our Financial Group. In terms of the new business, Micro Finance is considered to be a new field in the Egyptian market with huge unmet demand.